WordPress is a popular content management system.
It allows you to manage important aspects of your website without needing to know about programming.
(although you can achieve a whole lot more with custom coding)
What kind of websites can you make on WordPress?
On WordPress, you can create almost any type of website. People mostly use it for business purposes. You could be an accountancy firm helping people in their local area or you could be a tradesman that wants to offer his/her services to a wider audience. We are able to help you build a website like this – no matter how big or small you need the website to be. We can build you something that will represent your business as a positive brand. A great functioning website allows you to receive enquires. It's a place where people can find out more about what service you do.
People also use WordPress for eCommerce – this is a feature we can also integrate for you. With our help, you will be able to have a fully functioning website where you can sell products to your target audience. The ability to add plugins to WordPress makes it much easier to have an eCommerce site. We use a plugin called WooCommerce. This allows you to have eCommerce features on your site so you can set prices for products and sell anything you want.
You will also find that blogs, portfolios, resumes, forums and much, much more are capable via WordPress.
Is WordPress Good for SEO? 
Straight out of the box WordPress is great for SEO as it has proper HTML mark-up. Although the site is mostly written in PHP, WordPress creates HTML pages that are easily understood by search engines. WordPress also comes with SEO friendly permalinks. This means that your links to posts and pages can contain keywords, so search engines and users understand what the page is about. The website builder also allows you to easily create content. This helps with SEO as Google likes to see a lot of quality content on your site. Plus, you can add multimedia content, like videos and images. In fact, the WordPress image editor allows you to further optimise images with Alt tags, descriptions and more!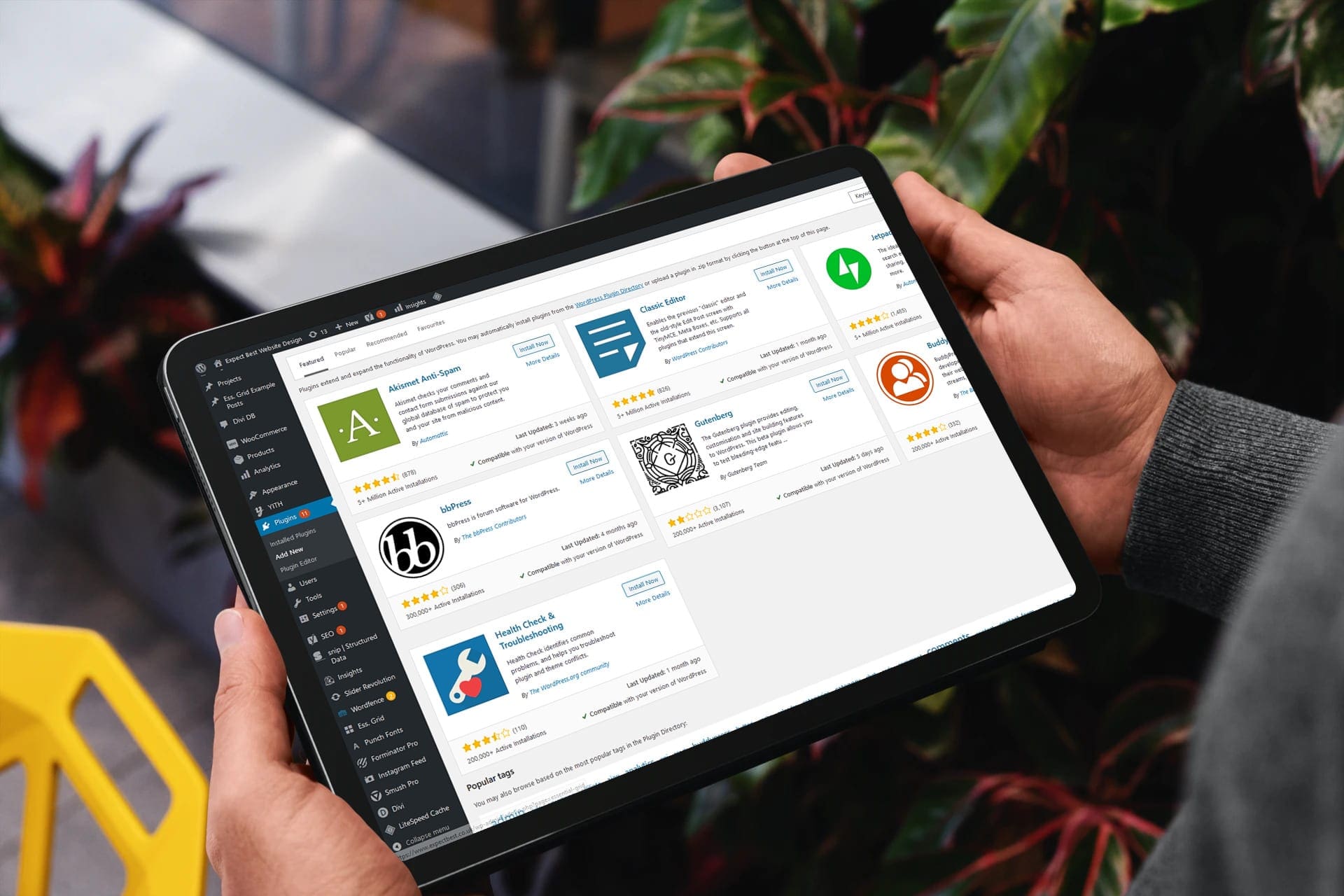 More About SEO On WordPress
WordPress allows you to add plugins. This means you are able to add SEO plugins to the site that will be able to guide you on how to make your page as optimised as it can be. We are able to run an SEO campaign for you as we have many years of experience in this field. We know that when you build a new website getting an SEO campaign up and running on it is very important. We have many satisfied clients and their websites have progressed up the organic rankings. To this day, we continue to do work for them. SEO can help your website gain more users and result in more enquires and sales. Our SEO services can boost your business to succeed. We can do all the hard work for you so you don't have to. We will discover the best keywords to target, based on the industry you are in and how far your services branch out. You can also suggest some keywords you would like to target as you know your business better than anyone else. To keep you up-to-date with your keywords we will send you a report at the beginning of every month. This will tell you the current position of your keywords and if they have improved or not in the last month. You will also find data from a Google Analytics report. This will tell you how many users have been on your site and other things like how long users are staying on your site and how many pages they view.
What Are the Benefits of WordPress?
It's full of benefits! One of these is that you can navigate the backend with ease. The vertical menu has everything you will need to personalise your site in every which way. WordPress makes everything so much simpler to use. This is a huge benefit to anyone that might not be so confident with technology. Other systems use complicated terminology that not everyone will be able to understand. Yet this website builder is down to earth and easy to use.
Easy Management
Using WordPress will make it easier for you to go into the site after it has been built to make updates.
SEO Friendly
WordPress is a brilliant system that will allow you to optimise your website more than other systems do
Build Any Type Of Website
WordPress will allow you to build any type of website you want. With our help we will be able to make it become a reality.