WooCommerce Product Slider
Want to highlight your best products but find your homepage restricted on space?
Improve your WooCommerce interface today with our product slider. With this slippery tool, you'll be able to select the goods you want to highlight across your store. Better yet, it's all in one handy place. Product sliders can make your store show a huge number of products in an immediate and tidy way. There's also no limit to the number of sliders you can utilise across your store.
Dynamic, clean and versatile, this feature will make an immediate impression. It's mad to think of how far web design has developed over the years. Older interfaces can strike customers cold in an instant, so keep your store up-to-date. That way, you'll be more appealing to prospective customers. Product sliders are among the features utilised across all modern websites. Give it a try. Visit x10 of your competitor's and count how many use a product slider. You'd be surprised!
Stay up-to-date. Don't dissuade customers before they even know what you're selling!
The inclusion of a user-friendly slider improves the usability of your WooCommerce store. Its simplified interactions provide varying amounts of content for your customers to browse. In showcasing a host of products in one key focal point of your store, you increase the potential of sales. Simply filter the list of products or chief categories you want to include within the slider. Plus, you can select from a range of graphic templates to better adapt your product slider to your store's theme. Size isn't an issue with product sliders. You can scale it to any resolution and customise exactly what you'd like to appear within.
Slide into our DMs and get your products rolling today! Our team can integrate product sliders on your WooCommerce store and do so much more! Expect Best is ready to support you in navigating WooCommerce's unlimited potential.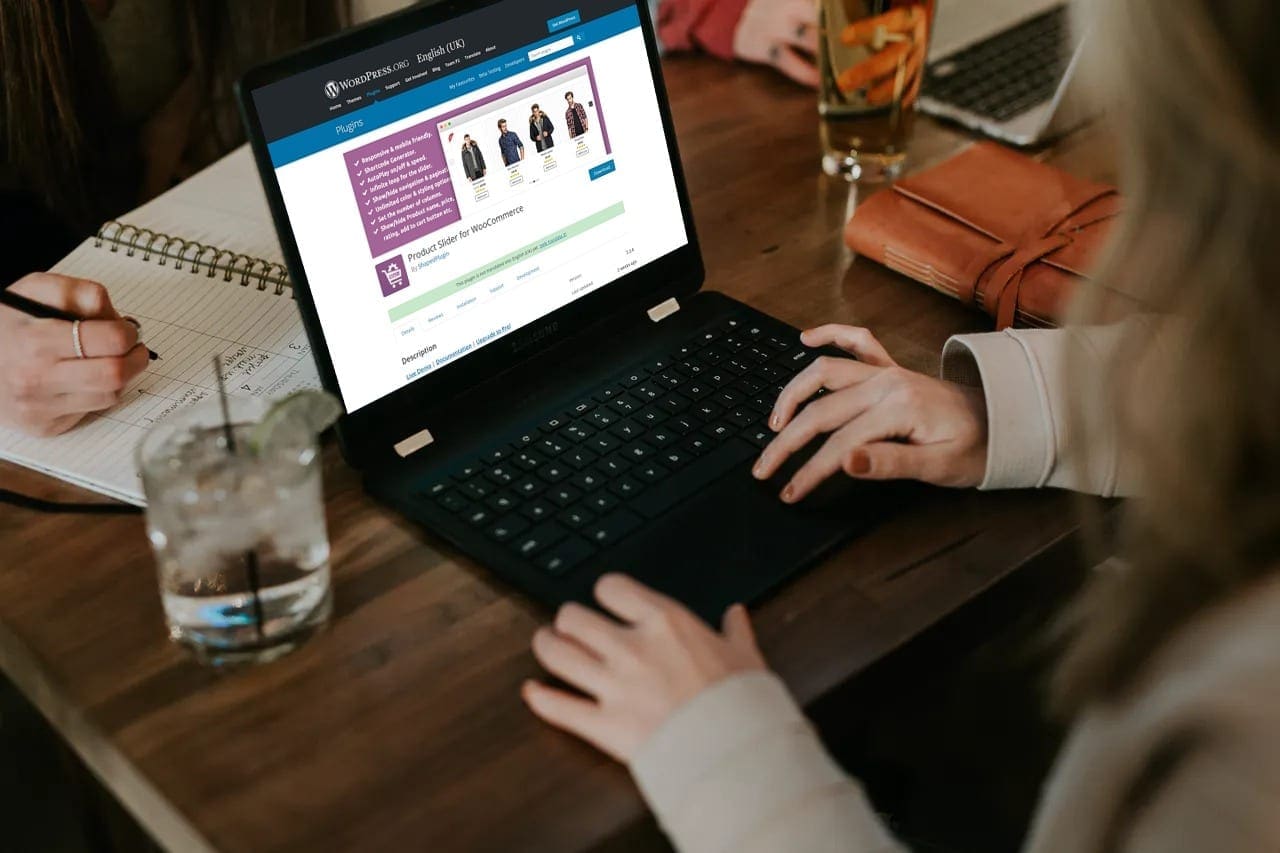 WooCommerce Developers who can help
Our WooCommerce developers are based full-time in our UK office and are ready to help you. If you need your online store completing or designing from scratch then we can help.
Quick and effective development process
We can help you quickly and effectively. Our developers know their way around WooCommerce and can easily make the changes needed to complete your project.
Integrate WooCommerce with other services
Some clients need other services integrated with WooCommerce. Whether you need help connecting your WooCommerce site to your accounting or marketing software packages, this is something we can do.
Payment via WooCommerce, Stripe or Paypal
Take payments using a variety of payment processors. Our developers can get them connected to your account and working seamlessly.
Let us modify your current project or start from fresh
If you have a project underway or want to consult us on the design then we can help at any stage. We can design the site and build it for you, or work from your designers concepts.
Full design process available
As well as developers we have designers on hand to work their magic on your WooCommerce store. Getting the site looking just right before build is crucial to the end result of the project.